---
Our vision for this corner unit at the Coronado Shores was an open, airy, clean-lined, beachy feel. We started by taking down the huge wall blocking the kitchen from the dining/living area and putting the bulk of the appliances against the wall.
---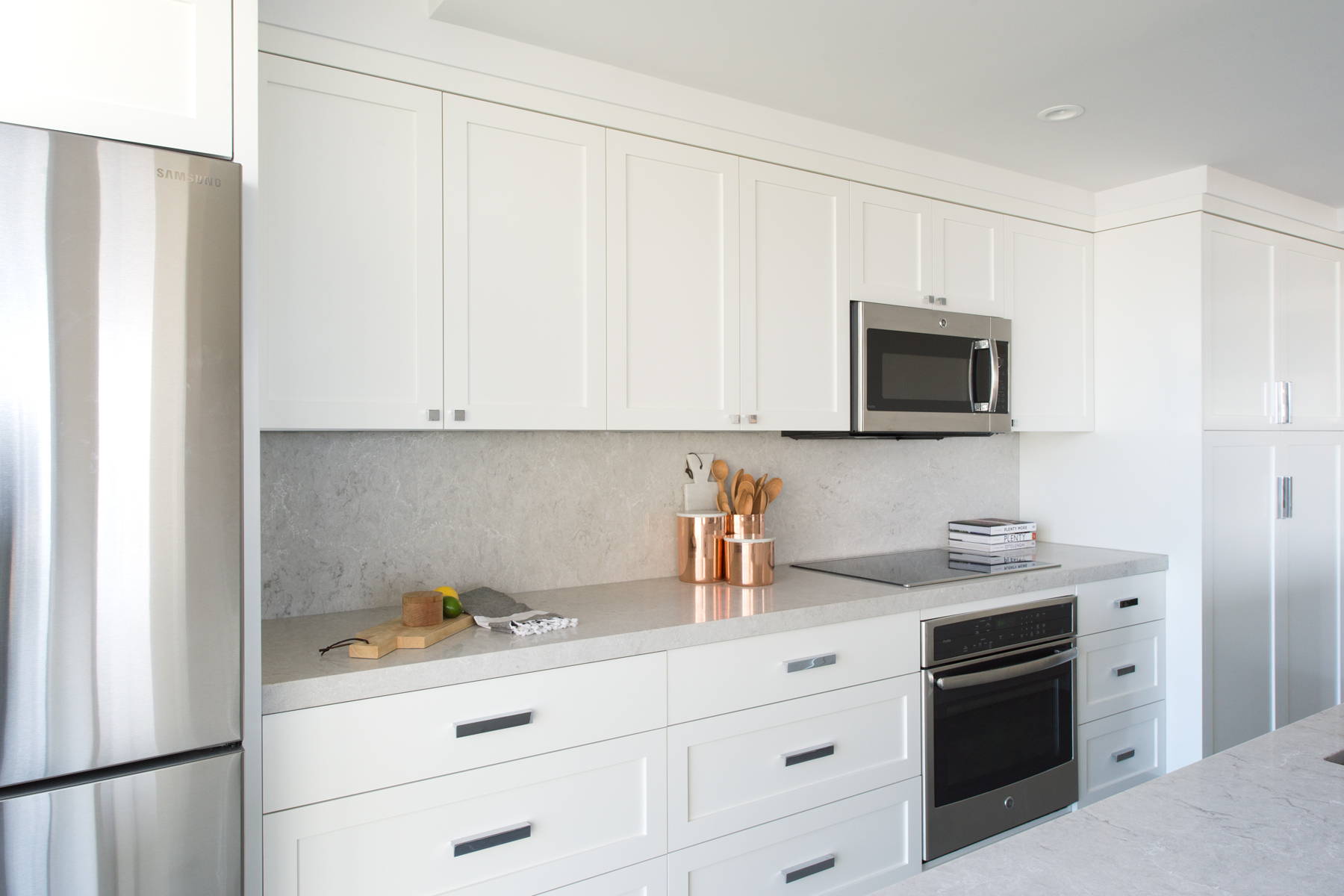 ---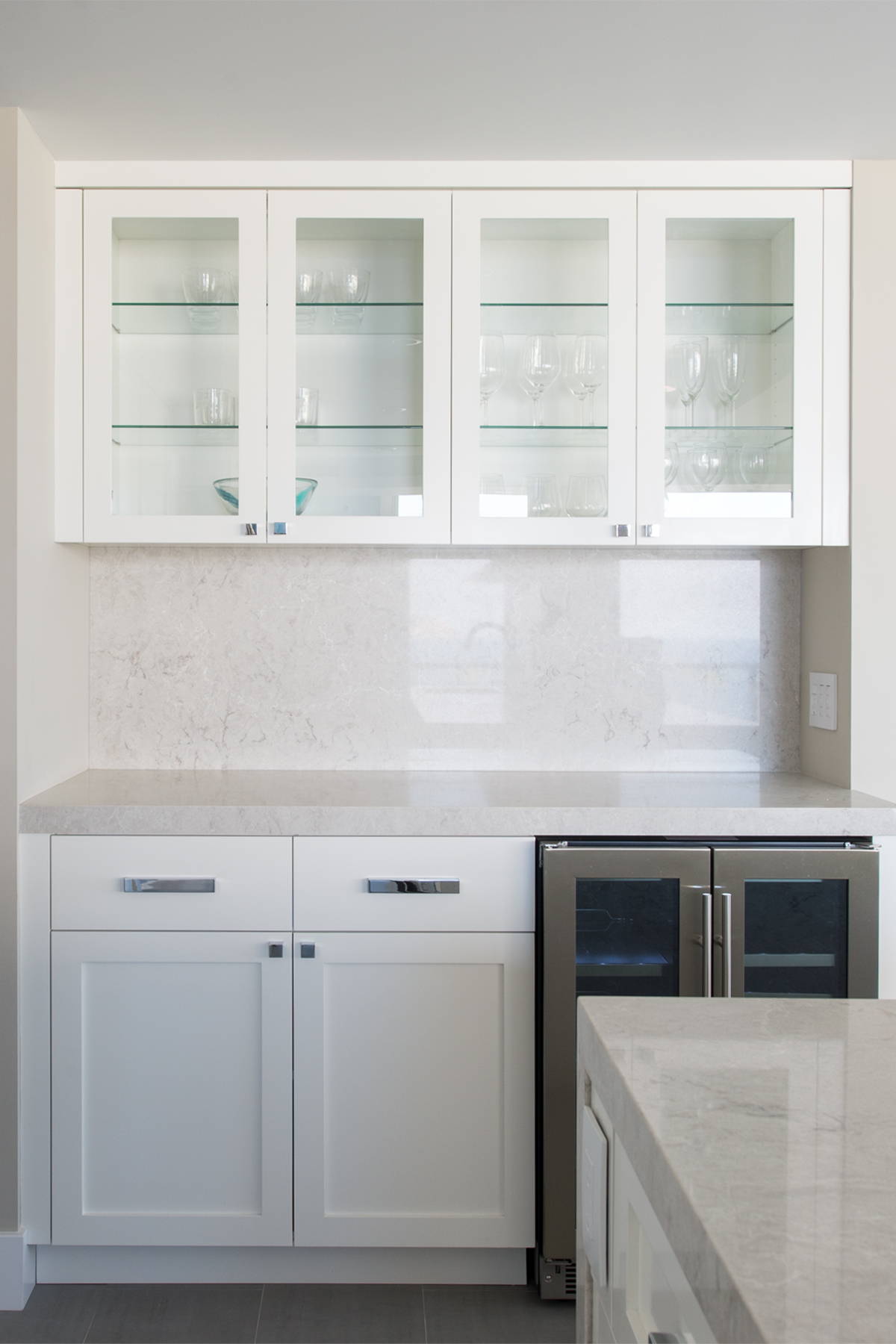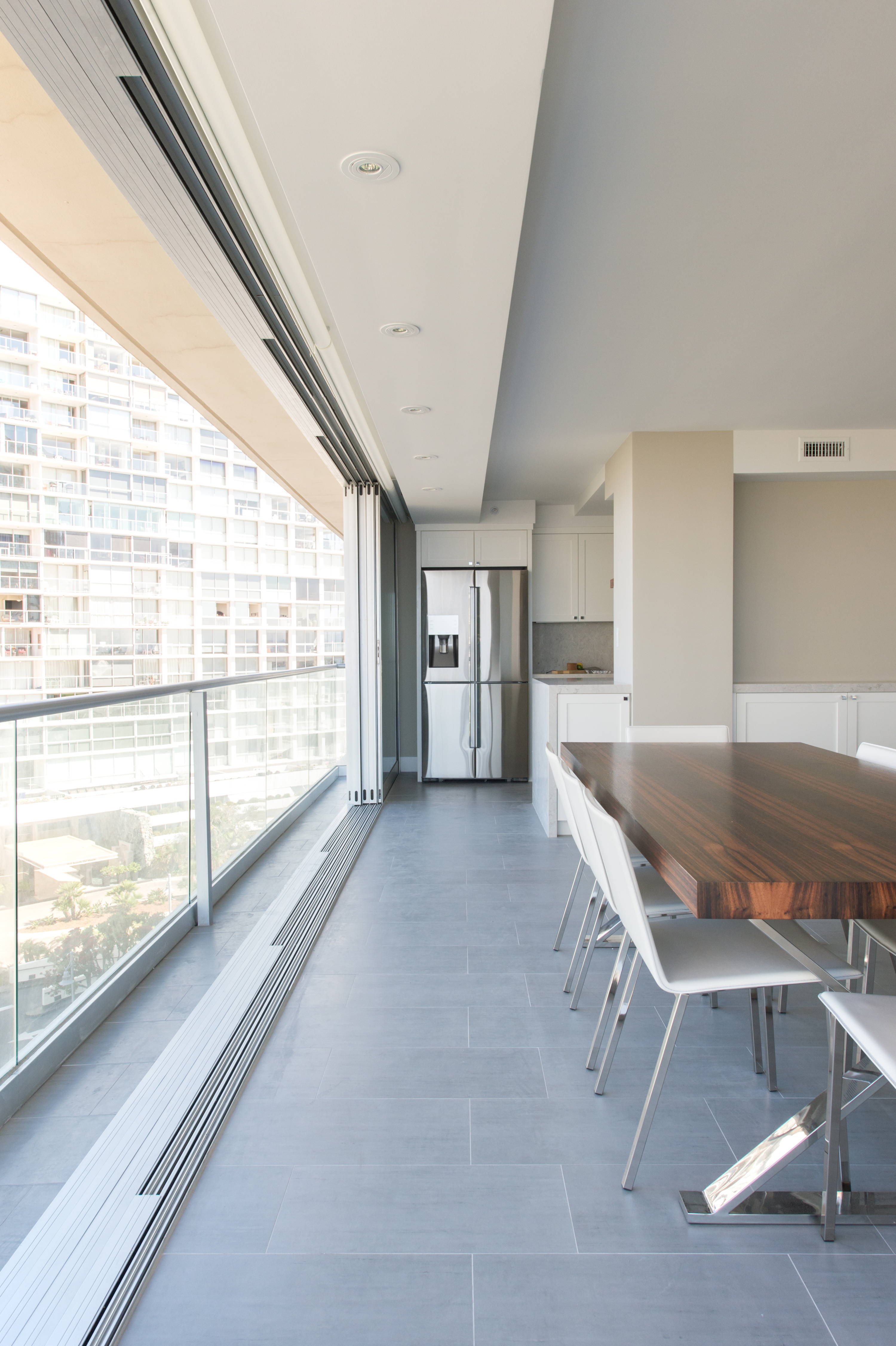 ---
A concrete looking floor, in porcelain, is durable and provides a cool tone against the warmer counters, walls and dining table. We kept everything neutral so that the focus of the condo is the amazing view out the sliding windows that open from corner to corner, leaving a whole corner of the unit open to the ocean.
---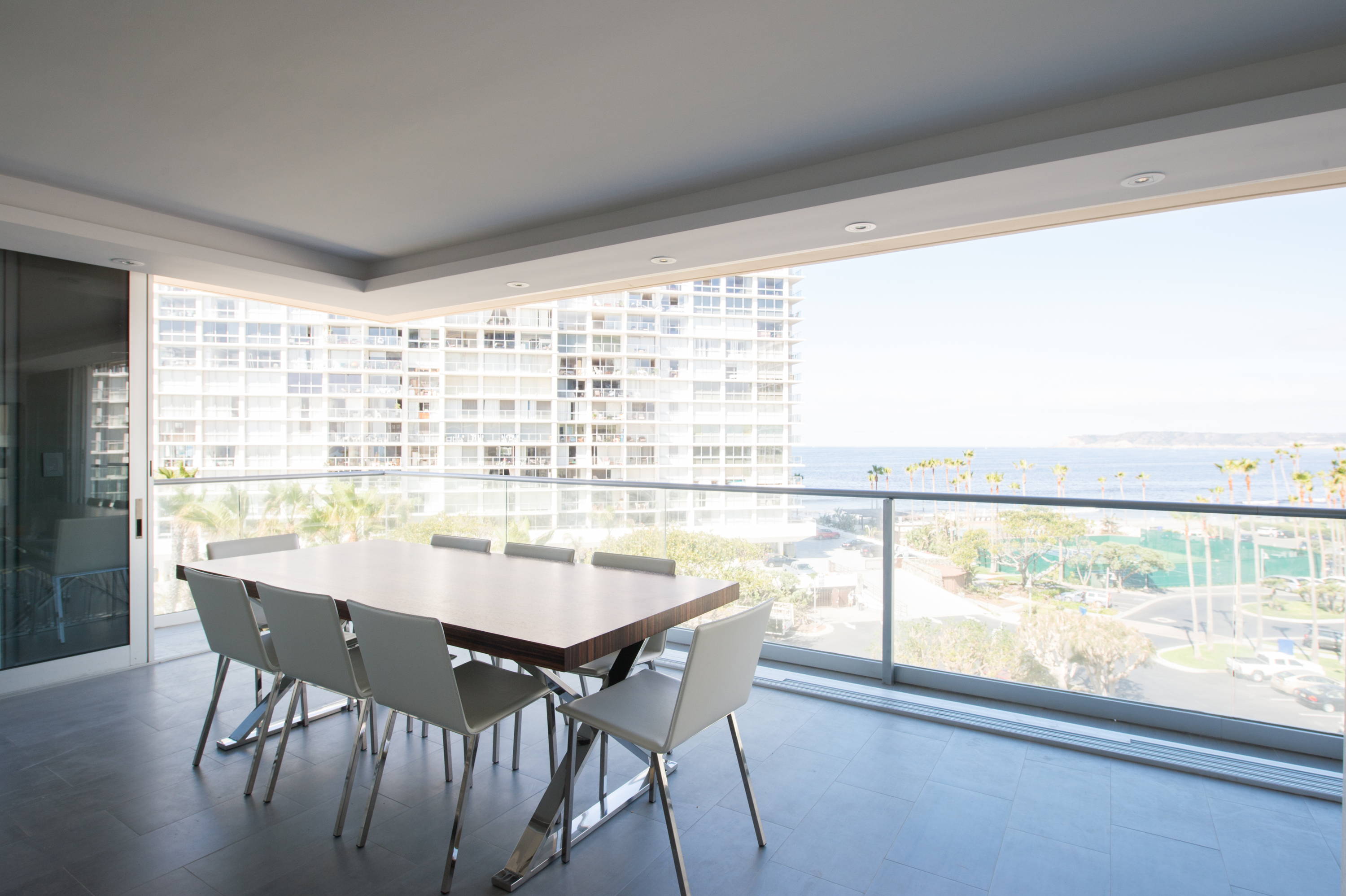 ---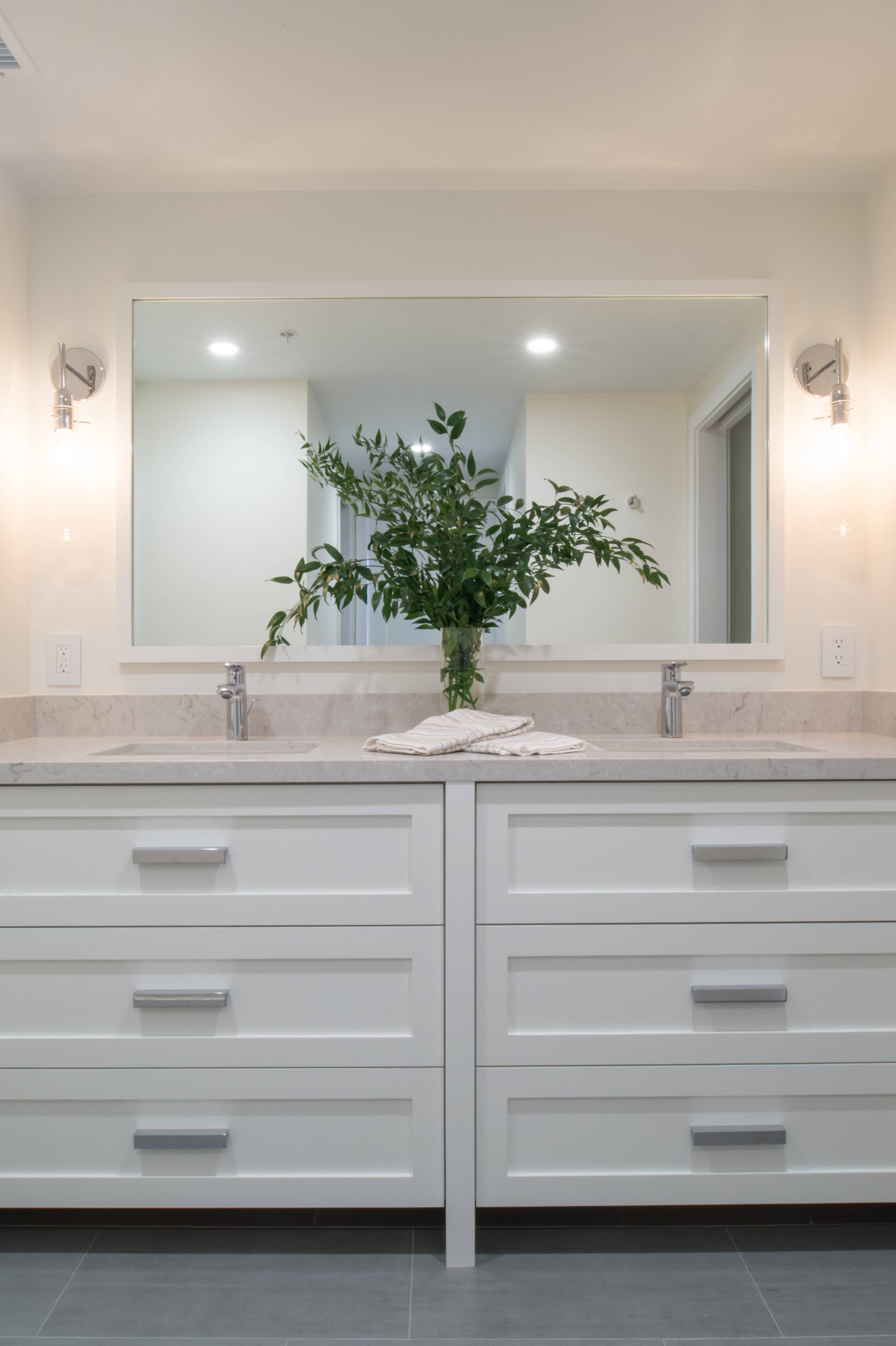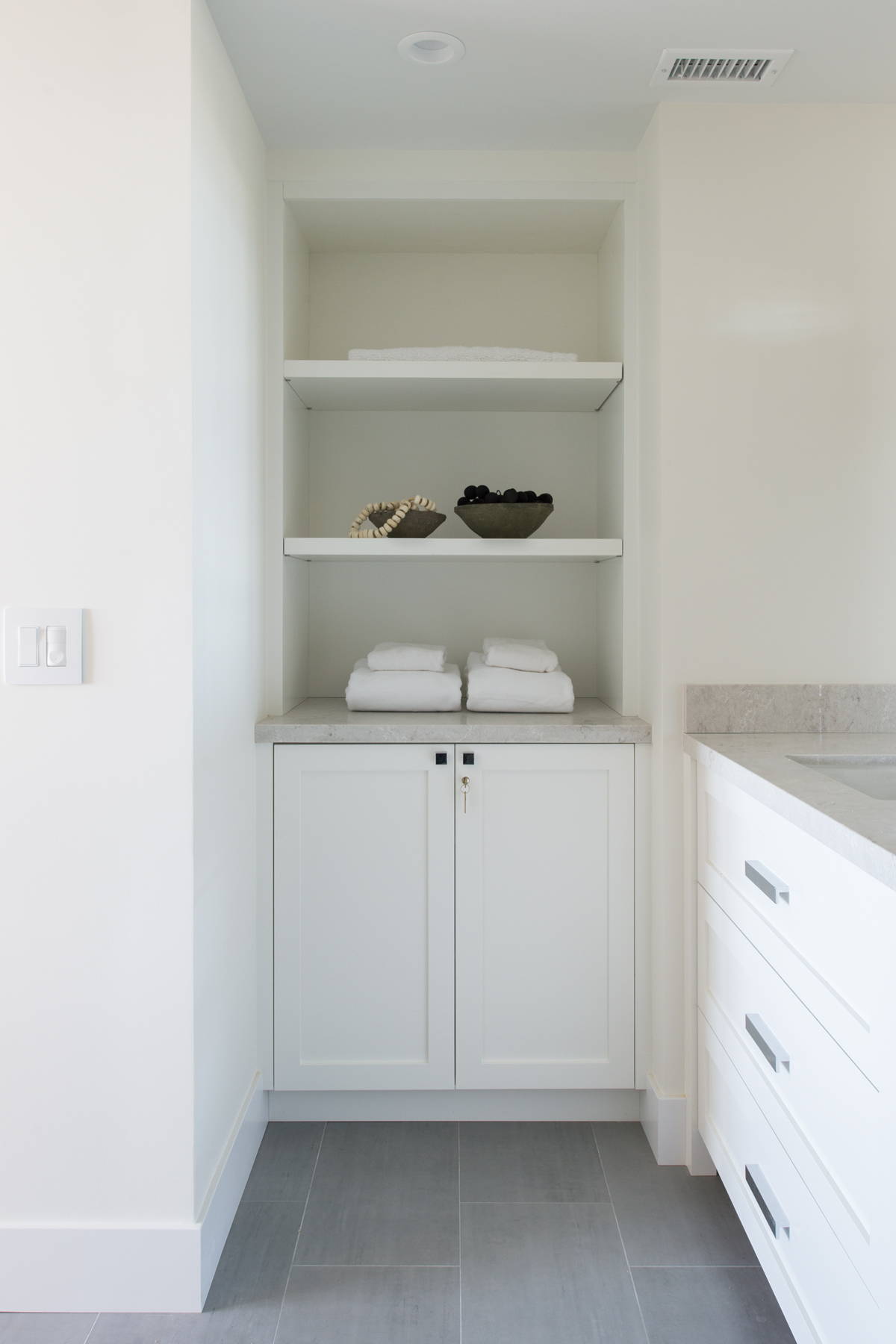 ---
Maximizing storage was one of our biggest creative challenges in this space. We found an extra deep space that was meant for a bar in the kitchen and slit it in half to make linen storage in the master bathroom while still having a bar area in the kitchen. Win win!
---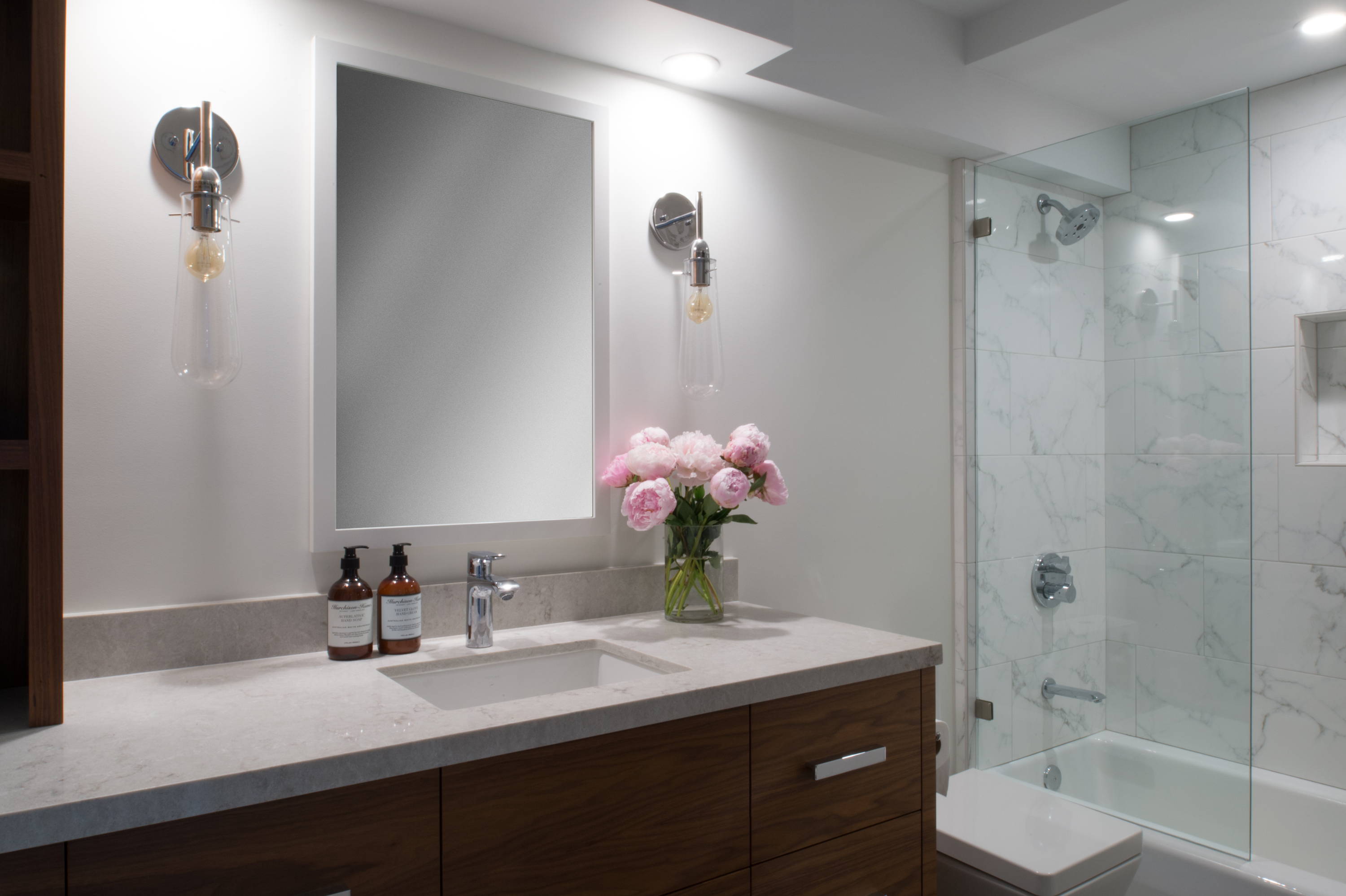 ---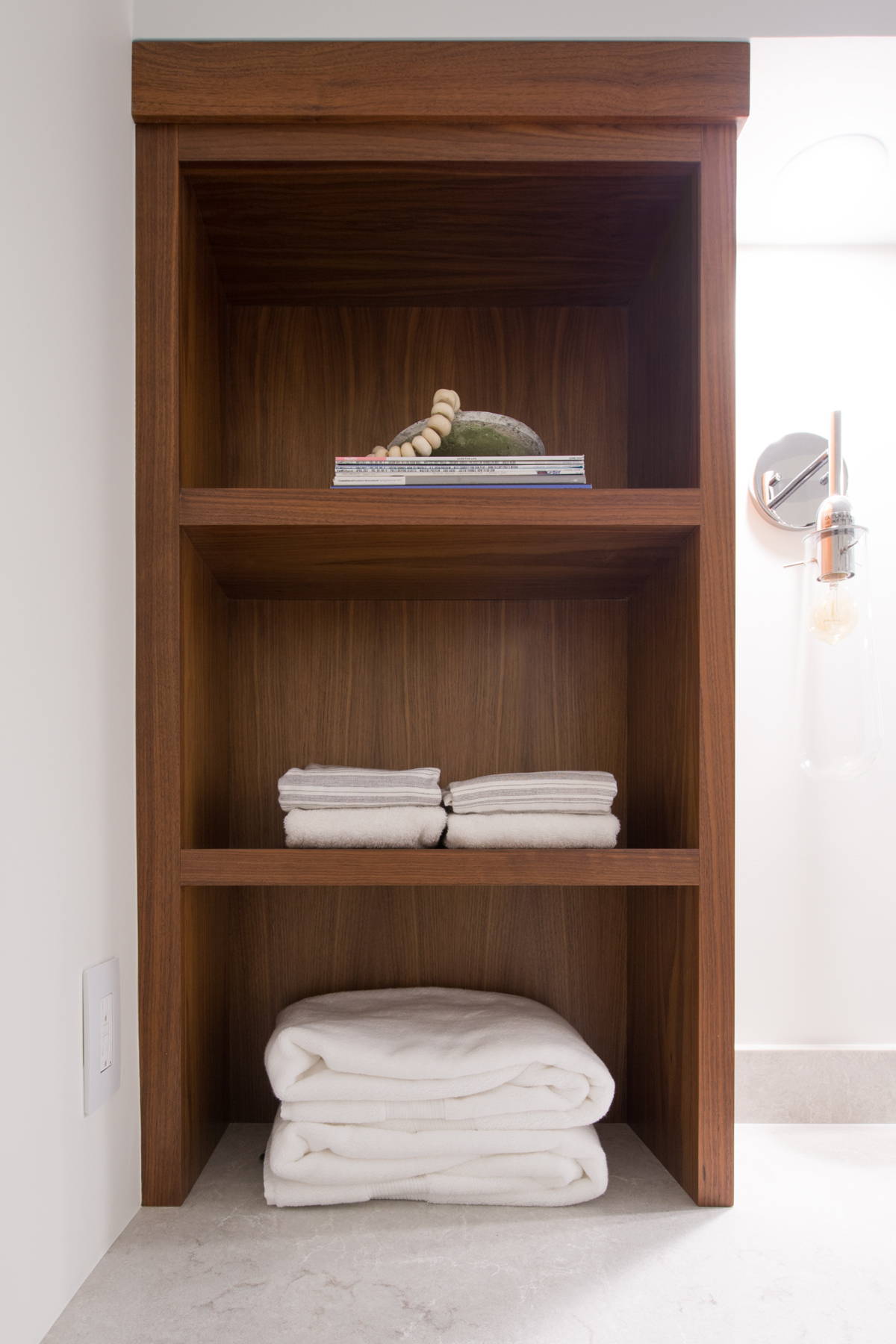 ---
In the guest suite we went with warmer tones in the bathroom vanity. A small tower on the bathroom vanity provides more storage.
For more information on our remodeling services click HERE.