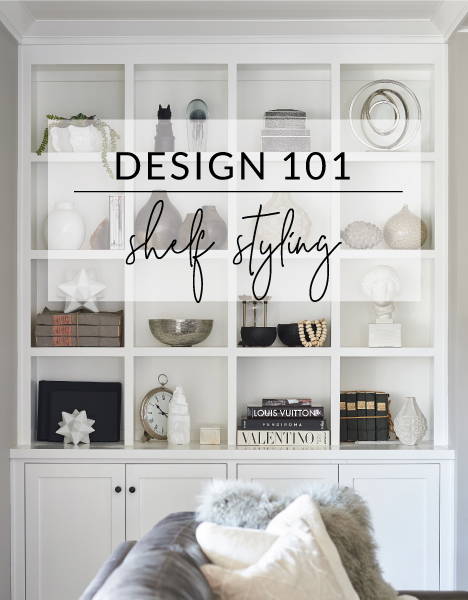 Shelf styling can seem like a daunting task. Where do you start? What items do you use? How do you make thing look organically placed rather than lined up? Well you have come to the right place. Here are a few easy steps to break down the styling process.
STEP 1. We like to start by collecting items that are of meaning to our clients. It may be a book, family photo, a souvenir from a vacation or a family heirmloom.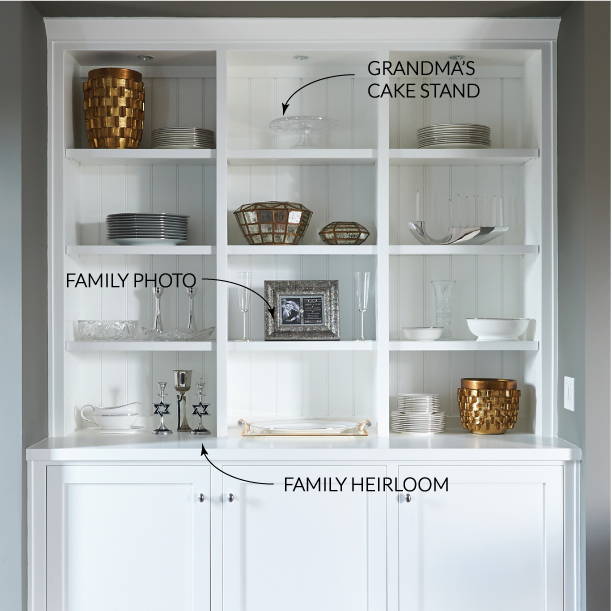 2. DETERMING COLOR PALETTE
STEP 2. Once you have selected your sentimental items try to cluster those items by color. This will help you determine the overall color palette for your shelves. We like to layer neutral items (books, candles, decorative objects) with pops of color and shine. In the photo above we used family heirlooms layered with dishes, decroative objects with our pop of color being a metallic gold.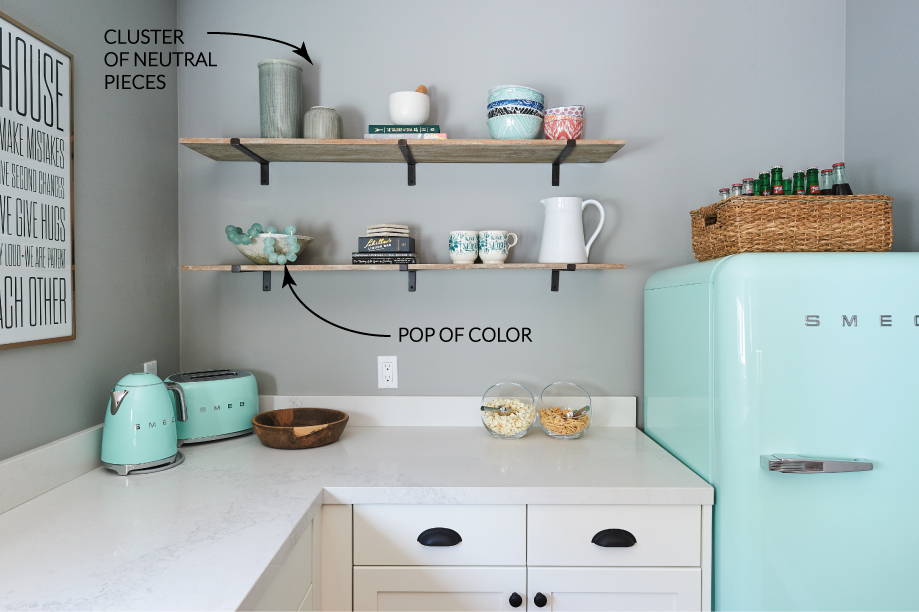 STEP 3. This is the most important step in shelf styling. Layering items creates dimension, creates different visual heights and makes your shelves feel cohesive. We like to start with an object that has height (vase), add in something vertical (picture frame) and then layer in decorative objects (plant + toy).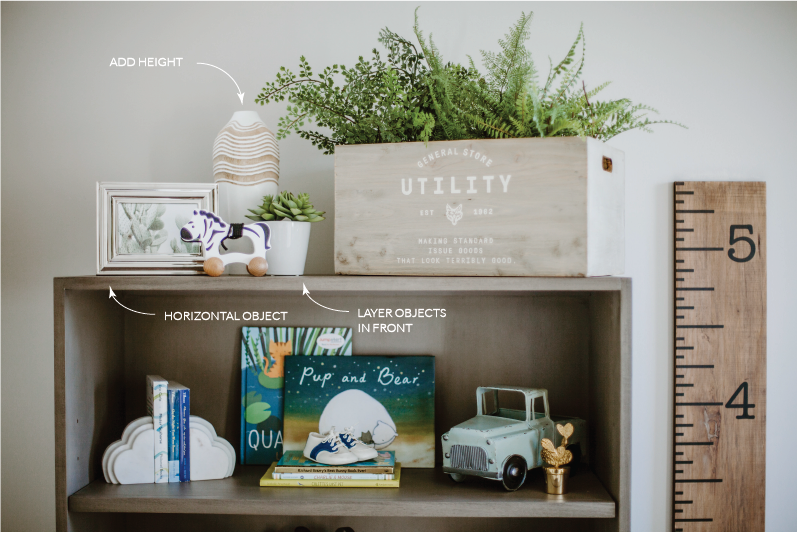 Comment below if you have any other questions on how to style your shelves! We are happy to help :)